We are fortunate to be funded by an array of generous and wonderful funders who believe in KASP's cause and wish to make a difference in the community with their contributions. With all our heart, we thank you! What we do wouldn't be possible without you <3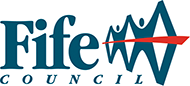 Fife Council
They contribute towards our core funding.
Big Lottery
They fund our Volunteer Co – ordinator post (part time)
Henry Smith
They fund our Young Person's worker post (part time)
Violence Against Women – Scottish Government
They fund our childhood sexual abuse & domestic abuse post (part time)
Survivors Scotland – Scottish Government
They fund our Befriending Co-ordinator post (full time)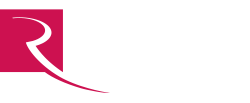 They fund our Mental Health post (part time)
KASP can provide a range of training and/or presentations to professionals working in Fife.
It feels very important to take survivors feelings and words out to other professionals so any survivor who chooses to disclose are held and heard appropriately. We offer space and time to discuss childhood sexual abuse and the issues that are attached as there can still be stigma attached to these issues.
In our training we offer, experiential learning, this is also called 'learning by doing', the training involves a two way interaction unlike the informational training methods which are more of one sided. Here the major focus is not just mere transfer of facts and figures but development of skills in the participants, to enable participants to feel more confident to work with and alongside their clients and to also have felt sense of their world too.
We deliver training through Fife Violence against Woman Partnership which includes:
See Me not my Mask
This course aims to support participants to gain an increased understanding around the complexities of disclosure and in particular how those affected may react or respond.
Understanding Men and Boys experience of Sexual Abuse
This course looks at men and boys experience of surviving childhood sexual abuse, rape & sexual assault and how they can often be the hidden victims.
Understanding Childhood Sexual Abuse of Sexual Abuse
2 day training course Fife Council Corporate Parents and Residential Care Workers TACT Scotland Foster Carers
We tailor our training to the needs of the organisation/workers attending the training. Our training can be delivered for a fee dependent on the needs of the organisation we are training.